Nerdist has reported that Dewanda Wise has been cast to star alongside Brie Larson in Captain Marvel. Wise stars in the Netflix series She's Gotta Have It. Wise's role is unknown but fans are hoping that she is Monica Rambeau, who was Captain Marvel before Carol Danvers.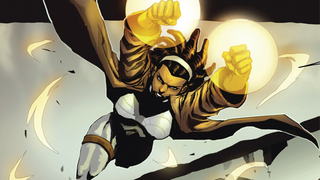 Rambeau has gone by several names: Pulsar, Daystar and Photon in addition to Captain Marvel. If Wise is indeed Rambeau, it is possible that we will see her character as Captain Marvel before Brie Larson assumes the mantle.
Written by Neil Sharma
Source: Nerdist
Follow the Observeman for comics and sports as well as Geek Motivation to help change the world one geek at a time.