Filmmaker James Gunn has officially been removed from the director's seat in Guardians of the Galaxy Vol. 3 after a series of controversial tweets were uncovered.
According to THR, a group of conservative personalities recovered some of Gunn's old tweets, dating back around 7-10 years. In them contained offensive content, most of them are jokes about sensitive topics, such as pedophilia and rape.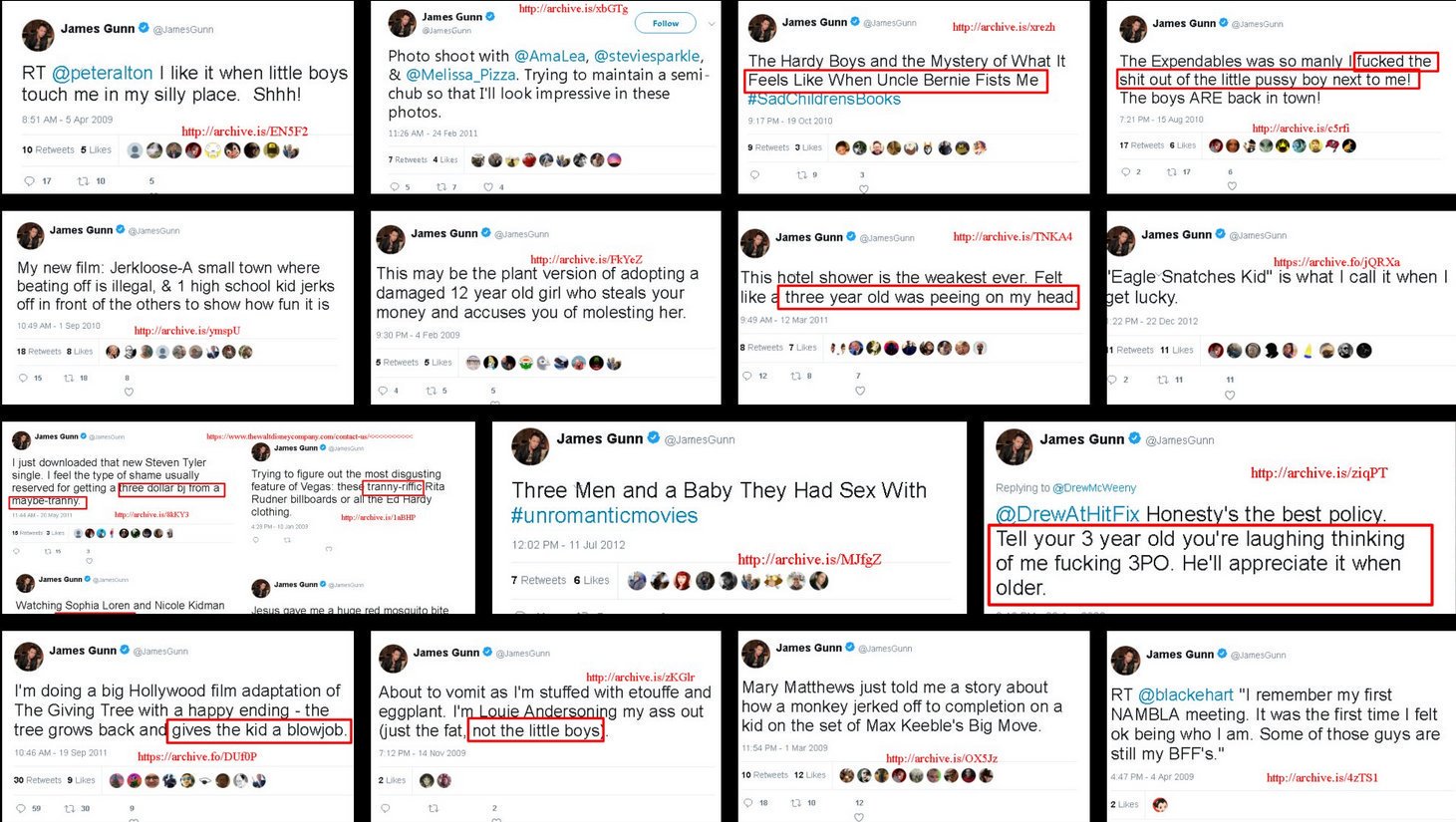 Walt Disney Disney Studios chairman Alan Horn made a recent statement regarding the controversy:
 The offensive attitudes and statements discovered on James' Twitter feed are indefensible and inconsistent with our studio's values, and we have severed our business relationship with him …
The most shocking part of the situation is that Gunn uses the platform to criticize other people type of jokes, including those previously made by President Donald Trump.
Gunn has made a respond regarding those tweets on Thursday. He explained:
Many people who have followed my career know when I started, I viewed myself as a provocateur, making movies and telling jokes that were outrageous and taboo. As I have discussed publicly many times, as I've developed as a person, so has my work and my humor.
He also states:
As I've developed as a person, so has my work and my humor. It's not to say I'm better, but I am very, very different than I was a few years ago; today I try to root my work in love and connection and less in anger. My days saying something just because it's shocking and trying to get a reaction are over.
The news broke in a daring time since he was to be in Hall H at SDCC today (Friday) in the afternoon. Apparently, it was to present a Berserk movie, based on the hit manga.
Gunn has removed his website and deleted his Twitter account.
As to how this will affect the production of Guardians of the Galaxy Vol. 3, which was due to begin in the fall and slated for a 2020 release, that is up in the air. Last June, Gunn shared a picture on social media of the Vol. 3 script being finished and turned in.
UPDATE (5:30 pm EST): James Gunn has just issued a statement regarding his removal as director, according to Heroic Hollywood:
"My words of nearly a decade ago were, at the time, totally failed and unfortunate efforts to be provocative. I have regretted them for many years since — not just because they were stupid, not at all funny, wildly insensitive, and certainly not provocative like I had hoped, but also because they don't reflect the person I am today or have been for some time."

"Regardless of how much time has passed, I understand and accept the business decisions taken today. Even these many years later, I take full responsibility for the way I conducted myself then. All I can do now, beyond offering my sincere and heartfelt regret, is to be the best human being I can be: accepting, understanding, committed to equality, and far more thoughtful about my public statements and my obligations to our public discourse. To everyone inside my industry and beyond, I again offer my deepest apologies. Love to all."
For more updates, follow us on Twitter @GeekMotivation.
Written by: Christian Quiles