Titans is already quite the controversial show and barely anyone has seen it yet! It doesn't matter how you look at it: that has got to be a record. With the show having a very dark and gritty tone that only DC can pull off, some people have turned away. However, I'm on board. I'm ready to embrace the new tone of the Titans like we've never seen them. I'm ready to see how badass Robin can be without Batman!
This leads me to reporting word on the streets of Gotham is that Dick Grayson will don the role of Nightwing by the end of the season. This progression just feels natural and you can clearly see that in any of the material from the show that has been released. Well, put it this way: you wouldn't expect to see Burt Ward's Boy Wonder say "F*ck Batman", but it works here and I'm excited to see this happen.
The costume will be very comic accurate. I am pleased to see and Grayson will sport the pre- and post-New 52 blue emblem across his chest, as seen below: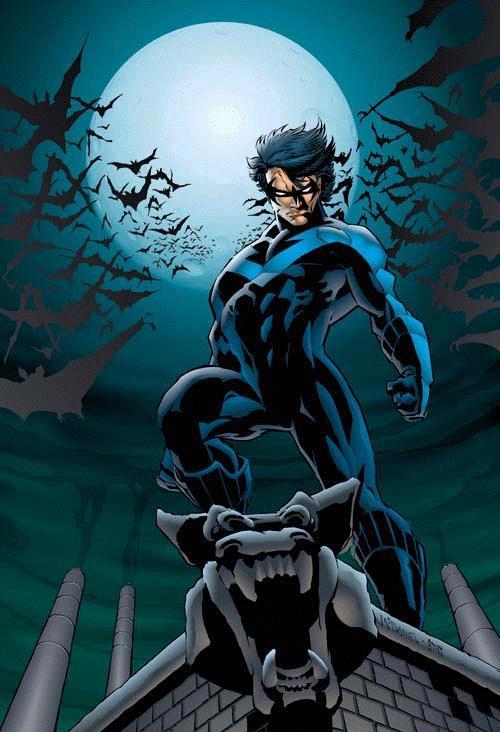 Wonder Girl is also one of the young heroes making an appearance in the show. There have been a few characters that have had the title; the first was our own Diana Prince (however she was just a younger version of the amazonian princess warrior); Cassie Sandsmark; and lastly Donna Troy, who will be suiting up in the role.
The word is that she will wear a comic-accurate costume not unlike one one shown below. However, she will not possess her iconic sword and shield as in the latest comics, but will still have her lasso.
What do you think of these costumes? Do they fit with the tone and feel of the rest of the show? Let us know on our twitter @GeekMotivation
– Tyrone Devon