At the moment, the future of the Star Wars franchise is looking bleak for some people, as most audiences are in disdain over recent films. With The Last Jedi being a dividing force and Solo being a box office disappointment, most fans are pleased to know that J.J. Abrams will be back for the final chapter of the franchise.
J.J. Abrams, according to Comicbook says:
"I learned so much in that movie [

Solo] 

and I saw that this was a chance to sort of realise something that we hadn't quite achieved and part of that was it was simply the beginning of these new characters and their story."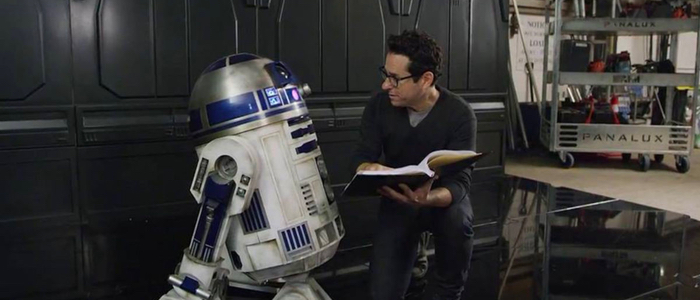 "The opportunity to sort of take what we had learned, to take the feeling of who these characters are and what they are and give them a final chapter that felt in the spirit of what we begun? It was too delicious of an opportunity to pass up."
So yes, fans are excited because Episode XI is promising; helmed by a decent, safe director with a proven track record and a rich filmography. To me, however J.J. Abrams still seems like the wrong choice, at least not the best. For instance, J.J. Abrams is great at bringing back what we once had in The Force Awakens. Super 8 brought back the feel of eighties movies. Star Trek (2009) was a decent reboot. This is what makes him a safe director. Despite this, Abrams hasn't proven he can finish a franchise.
With his philosophy of "The mystery box", J.J. Abrams' way of storytelling isn't really suited to telling the end of stories. For example, he nor anyone knew who Rey's parents were when he posed the question; building it up for fans to expect a huge reveal and leaving them disappointed when they got something they weren't expecting.
I could be wrong. I hope I'm wrong, Episode IX will probably will be great. What're you expecting from the final chapter of Star Wars? Let us know @GeekMotivation!
Source: ComicBook
-Tyrone Devon